Iaia Cocoi, Mallorca, Spain
—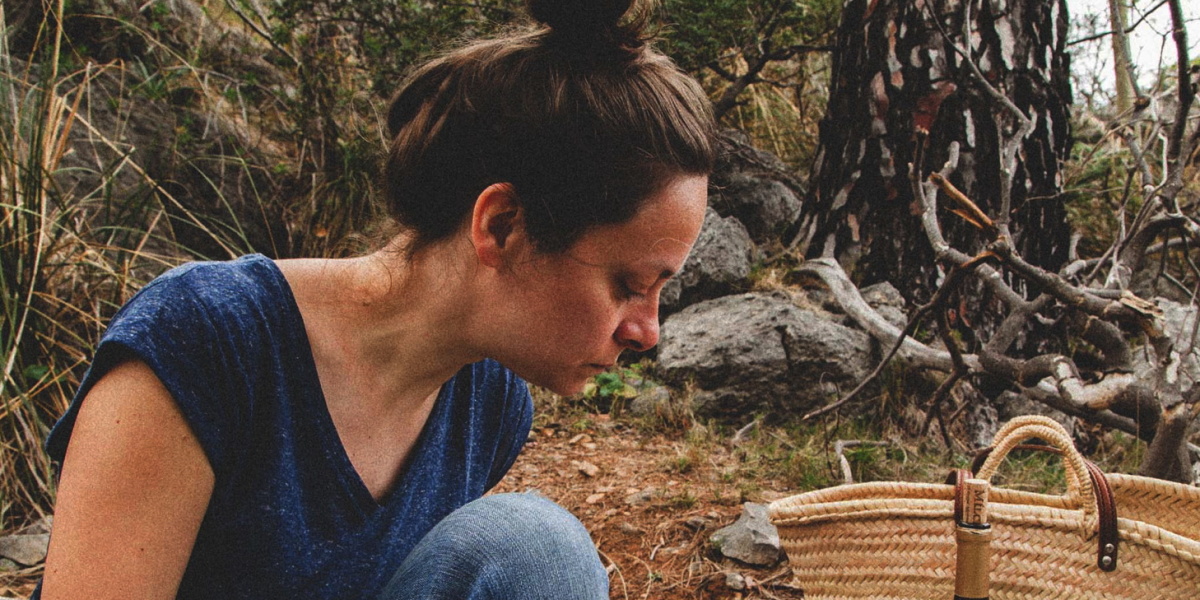 Iaia what are you doing in life? tell us about your project. 
I'm Iaia, an italian photographer and art director currently living in Spain.  I run a foodblog dedicated to "al fresco" food, host social eatings and sometimes teach workshops under the name of Picniquette, the greenest and brightest side of me. My work is inspired by the beauty of seasonal food, natural light and the art of bringing nice people together.  
What is your perfect wine moment?
I like to taste wine while eating, always, at dinnertime, playing to combine it with my everyday table food. I can't conceive a dinner involving fish or meat without a glass of wine at side.
What is your favorite wine?
I don't have one, I am afraid. It depends on what food I have to combine with.  Anyway my fav one are "light and young" also for the red ones. I have to admit I have an insane passion for "rosé" wines, like the Portuguese ones or the South-French Côtes de Provence.
You are traveling between Madrid and Mallorca. Best spots in Madrid and Mallorca?
To eat in Mallorca I would suggest to try the garden kitchen of Ca Na Toneta. A great spot run by two sisters in the middle of the island where to taste slow-food majorcan cuisine. For a great lunch in the center of the city of Palma I like the kitchen of La Juanita Cuina Fresca. Every day the chef prepares just one menu with fresh market ingredients in season, you can't even choice what to eat and is always a nice surprise. In Madrid I live in Lavapiés, a very interesting multicultural hip area I definitely suggest to have a walk around. My favourite restaurant for a quick generous comfort food lunch is at Los Chuchis. To have dinner I suggest to try Sala de Despiece, an open kitchen where the food, fresh fish or quality meat with veggies, is prepared in front of you and served right away. 
Have you ever tried a german wine before?
I definitely enjoyed a lot of dinners in my life with some fresh fish on the plate and a bottle of some Müller-Thurgau to drink.