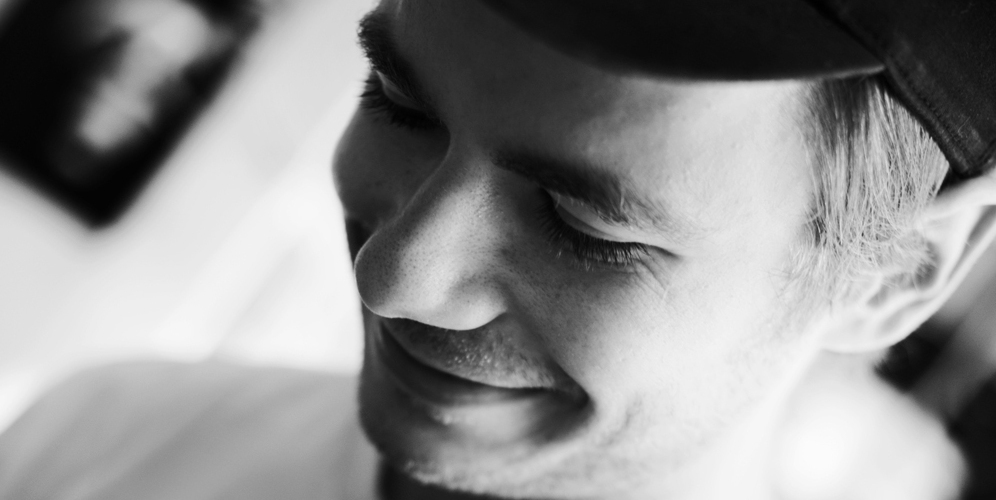 Street & Urban Artist DXTR illustrated country-specific definitions of hangovers. And give the only relevant answer how to kill the "Kater" after a long night of partying. Street Art make it happen. 

How do you feel today: Street artist, Designer, Cosmopolitan or …?
Cosmopolitan? Not really. I'm just a freelance artist living in Berlin, who likes to travel and paint, thats it. My work and paintings give me the opportunity to see all these different places and countries which I would have never seen without my art. It's some kind of privilege for me. Beside that I'm working as an illustrator for international brands and institutions and paint canvases and murals for exhibitions. In the end let's say I'm just a lucky guy, who can make a living out of what I love most, drawing.
Street or Urban Art is a powerful ambassador. It´s changing a whole cityscape like in Berlin or Athens. What is your message?
My message is pretty easy most of the time. Be happy, stay weird, preserve your inner child, have fun, don't take yourself too serious. Mostly I try to make people smile and think with my work. A lot of things in life are serious and can be depressing, my art is here to entertain and to put a smile on peoples faces. There's nothing better than putting a grin on someones face in my opinion and if I can achieve that by painting a canvas, illustration or mural it can't get any better for me.
Your artworks show often a tomcat. Why?
The cat face is somehow my signature character, I think I created that one in 2009 or 2010? I like cats and used to have one back in the days, perhaps thats why I choose this symbol. I like the idea of that straying alley cat, up to no good (laughing). The character is definitely inspired by the Novel and Movie "Firtz the Cat". Also I'm fascinated by the myth of having 7 or 9 lives (7 in Germany, 9 in the UK f.e.). Imagine you don't have to take care of your health f.e., there's another life available in case something goes wrong. Sounds amazing to me.
A perfect match to the award winning book "Hangover cures around the world". What is your country-specific favorite hangover interpretation?
This was a really funny client project back in 2012 I've worked on with Martin Breuer of the agency Havas for some famous german headache pills. Almost everyone is familiar with the feeling after a long night of partying and the definitions vary from country to country, so we wanted to illustrate these definitions. As the german hangover is known as "Kater" (cat), we decided to use my signature cat and show all those hilarious recipes and descriptions of the hangover. Since Havas is a pretty big agency and located all around the globe it was pretty easy to get informations about the different hangover cures of each country. The outcome is super hilarious and I really enjoyed working on this one. Also learned a lot, did you know about the South African "Babalas" or translated "The morning after the day before"? By the way, the anti hangover recipe over there: Sheep eyes in tomato juice (laughing) Personally I like the danish carpenter illustration, the hammers floating around and the cats drunken expression. Spain's "Resaca" and South Africa's "Babalas" are also super fun.
And what is your secret recipe against a "Kater" ?
Usually a good breakfast and/or something unhealthy to eat helps me to get over a hangover. Beside that, sleep, water,  a day on the couch and some movies. I prefer that instead of fresh eel and almond, as they are used to in Sweden (laughing)
Imagine, you have to think about an interpretation of wine, which key symbol you would come up with?
I guess there might be an octopus and some grapes involved.
You are a member of an artist collective named "The Weird" creating huge wall paintings on international scale. Which topics do you embrace?
First of all we try to transport a general fun and positive attitude. Beside that, topical issues and social questions are main characteristics and aspects of our work. This melts together with humorous and positive elements, plus pop cultural impacts. Somehow we're just observers and show whats happening in the world. I would like to call this kind of art "Pop Surrealism" and there's loads of room for the beholder to interpret the artworks. We're trying to provoke thoughts by creating this eye candy. On first glance its just looking nice, on a second view you see all those hidden symbols and metaphors we hide into our artworks.
To whom belongs the street: Art or a untouchable facade?
As we see here in Berlin, there seems to be no untouched facade anymore:) In this special case, Graffiti wins. In general, there is so much dull and grey architecture and facades everywhere, so grey wins. At least some artists try to make the world a more colorful place.
We take a look into the future: Do you think there will be en endless battle regarding art & space between the government and artists? Thus street art will always be a rule breaker?
Street Art nowadays is getting more and more mainstream. We already see this art form in galleries and it's getting more and more accepted by the art world as well as by the public and corporations. The problem with Street Art at the moment is that its getting somehow irrelevant concept wise. Its pretty common to paint a huge photorealistic face of a woman, some flowers, fishes, stuff like that. Nothing against that, I just think there should be more depths regarding concepts and public art. Why don't say something if you get such a huge audience when doing public art?
The next thing is that cities and districts already use this public art to raise real estate prices. Street Art is becoming, or is already, a symbol of gentrification. The initial intention, to make "ugly" and "poor" places more beautiful is gone unfortunately. The art is no longer for the people, and thats why this whole thing is drifting into a somehow wrong direction and we have to take care of that. I can only hope that todays muralists are aware of this situation. Getting back to your question, there will always be "rule breakers", at least illegal Graffiti will stay.
Last but not least: Your last cup of wine?
I like to drink some for Dinner. Last one was a Chianti Classico I guess.